August 2017 – FunHouse Audio is now a METRA Home Theater Dealer. The highest quality active and passive cables on the market. Made in the USA and DPL Labs Certified 4K 18Gbs HDMI Solutions.
July 2017 – FunHouse Audio is now a OPPO Digital dealer. The highest quality UHD players on the market.
June 2017 – FunHouse Audio is now a CURRENT AUDIO Dealer. High Performance Architectural speakers.
May 2017 – Denon X Series Getting New HDR Options, Expanded Heos
Denon revealed key directions for its 2017 IN Command X series of custom-oriented AVRs, launching the first two models in the series and planning to bring Dolby Vision, Hybrid Log Gamma (HLG) HDR, and proprietary HEOS wireless-multiroom technology to all models.
Both 7.2-channel models ship with Dolby Vision and Heos. An HLG firmware update will be available at an unannounced time. AVRs from the 2016 model year will also get Dolby Vision and HLG firmware upgrades at an unspecified time.
Both models also feature Dolby Atmos and DTS:X object-based immersive surround decoding that supports 5.1.2 speaker configurations.
Both models feature Bluetooth, Wi-Fi, AirPlay, TuneIn Internet Radio, Pandora, Spotify, Amazon Prime Music, iHeart Radio, Sirius XM, Sound Cloud, Tidal, and Napster or Deezer. Both also play high-resolution audio files, including 2.8MHz and 5.6MHz DSD.
The pair also features Audyssey MultEQ XT room correction, Audyssey Dynamic EQ to retain balanced sound at low listening levels, and Audyssey Dynamic Volume, which levels out jumps in volume when commercials come on TV. Both models also upscale HDMI sources to 4K, and for custom integrators, both feature IP control. Each comes with 3 year warranty support.
May 2017 – Epson PowerLite Pro Cinema LS10500 LASER LCD Projector:

If you're looking to transition to a laser-illuminated projector that can be had for less than five figures, Epson's LS10500 is the only game in town. Its dual lasers, rated to last 14,000 hours—which translates into 10 years for most of us—deliver outstanding "4K-enhanced" HD performance with compelling HDR (high dynamic range) highlights. "Oblivion was one of the best-looking HDR discs I watched on the Epson," observed veteran reviewer Tom Norton. "[It] produced deep, rich, crisp, and immersive images." All that for the same price of last year's LS10000.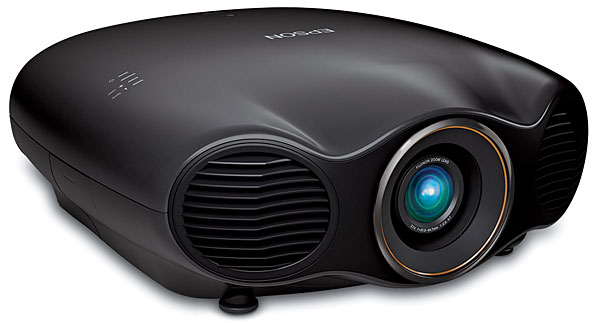 April 2017 – SONOS Playbase
Sonos says feedback from their market research was that over 70% of their customers weren't mounting their televisions on the wall resulting in their sound bar (the Playbar) being placed right in front of the television. Which, as you may have guessed, isn't the optimal position for it.
The Playbase then, is a speaker that's designed to sit under your television instead of in front of it. Sonos calls it a solution for not having optimal positioning of your sound bar, so the basic idea is – use the Playbar if you have your television mounted so there's space under it, and use the Playbase if your television is on a stand.
March 2017 – Onkyo TX-RZ3100 A/V Receiver
Onkyo's new flagship AVR, the TX-RZ3100, covers the A/V bases and then some. It has all the bells and whistles you'd expect, supports all of the latest technologies—from high dynamic range (HDR)/4K video to hi-res audio—and provides everything you need to run a full-bore 7.2.4 Dolby Atmos or DTS:X speaker system, including eleven 140-watt amplifier channels and the requisite processing. It even supports Zone 2 and 3 playback (one with video).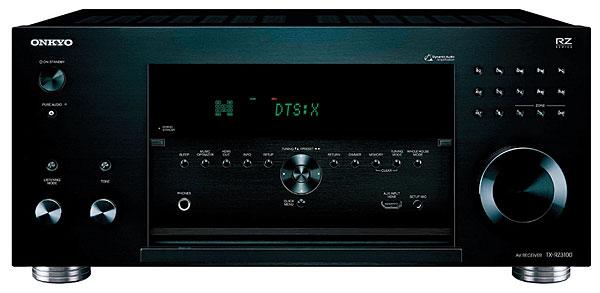 January 2017 – Sony has announced its latest projector model, the VPL-VZ1000ES. The compact ultra-short throw projector can be placed as close as 6 inches from a wall, making it ideal for customers who want a big image in a small room.
December 2016 – The Bose® Lifestyle® 650 home theater system features the company's most sophisticated slim-line speakers yet. Over 30 designers and engineers collaborated to create the tiny OmniJewel® speakers. These compact satellite speakers are crafted of milled aluminum, and each one projects detailed sound in an omnidirectional, 360-degree pattern. The result is more involving surround sound that will elevate movie nights and binge-watching to another level. Available in White or Black.